New Scientific Calculators
New ClassWiz.
Boost your curiosity.
As technology changes so do your student's expectations. New ClassWiz provides all the functions and features you trust, and now provides simple and easier navigation, faster processing and great new features.

New ClassWiz is on sale now!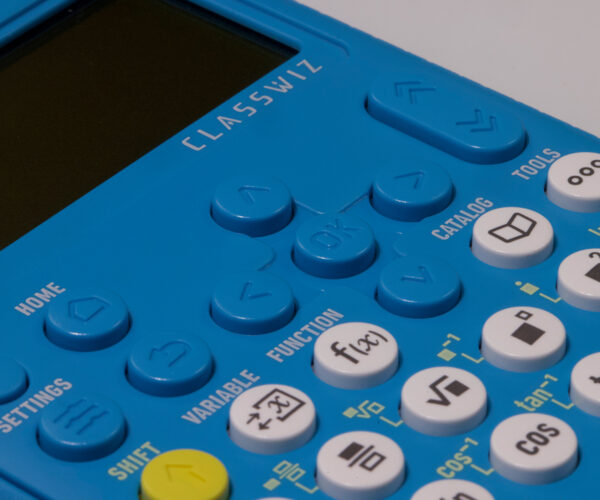 Simple and intuitive key layout
The new ClassWiz key layout makes locating menus, functions and values a doddle. Operation and input keys are distinguished by colour and there are fewer keys to simplify access.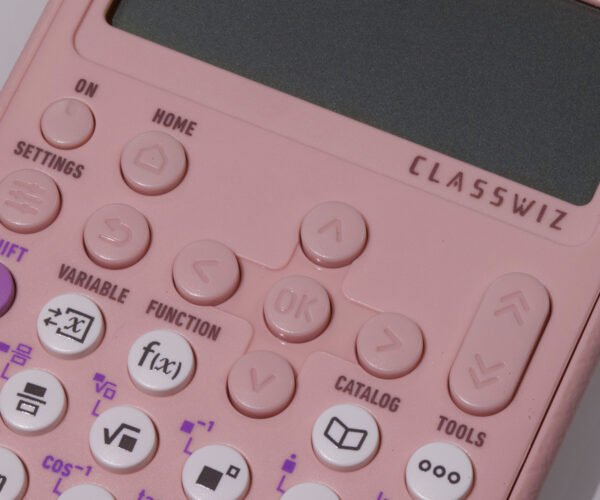 Easy to use device navigation
Home, back, curser and ok buttons make life so simple. Just like any other modern device, new ClassWiz enables easy access to settings, tools and catalog menus as well as shortcuts for page-up and down.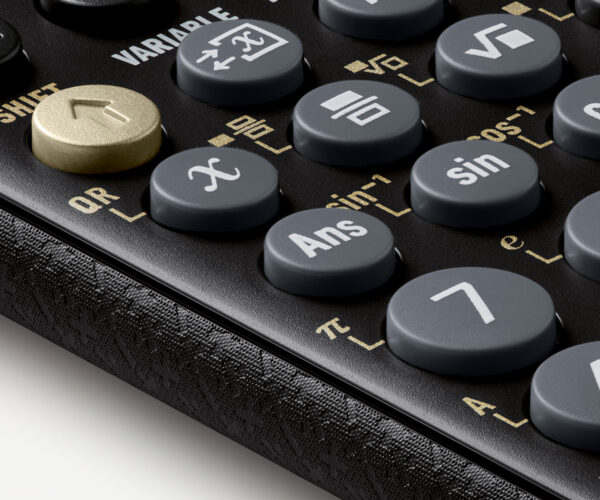 Better touch rounded keys and grip
Easy-press rounded keys and a textured side-grip make such a difference to everyday calculations. For faster, more precise working, and comfortable handling.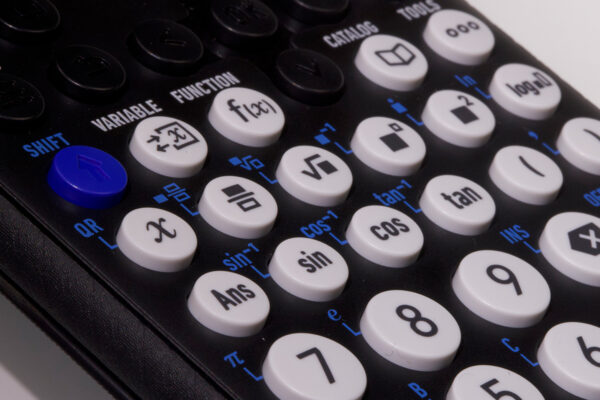 ClassWiz just got even better
We've kept everything you love and made it better!
• Simpler and more intuitive to use
• Easier to navigate
• Nicer to handle with rounded keys

Plus all the same great functionality and extra new features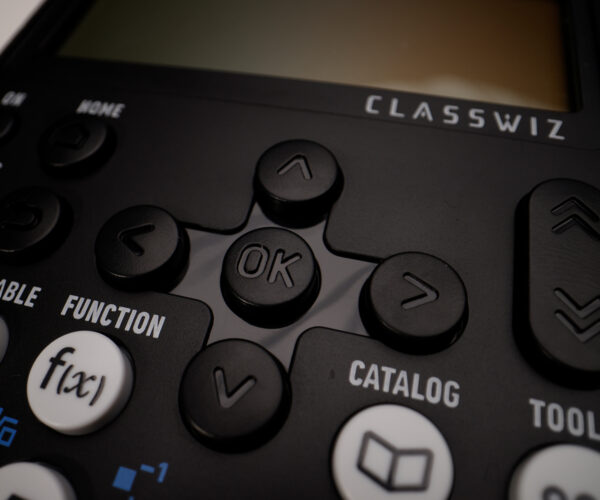 Simpler to use and read
• Brand new interface
• Navigation and control at the top of the device
• Clearer (de-cluttered) keys for common functions
• Keep input between apps
• Maths tools together
• Improved new font
• Multi-tone for easier input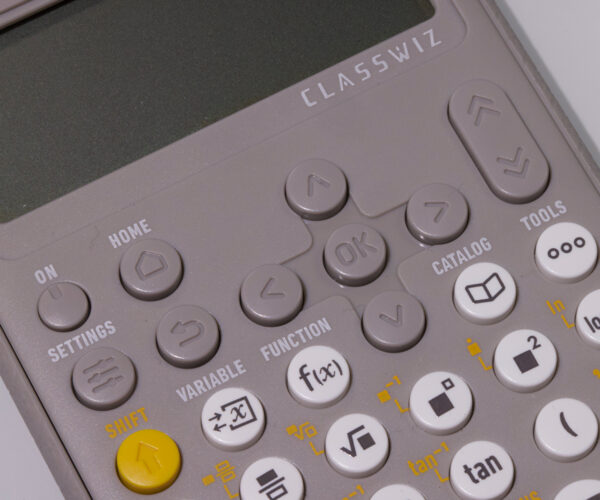 Easy to navigate
• Home and back keys
• Scrolling menus with OK select
• New keys for groups of functionality
• Fewer keys to simplify operation
• Faster processor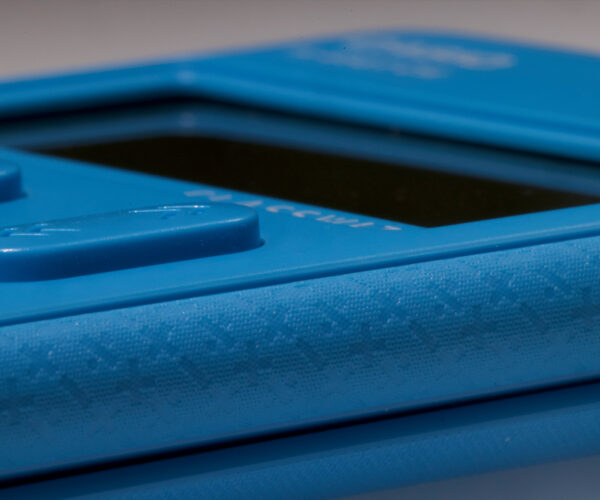 Nicer to handle
• Textured grip
• Keys work at any press angle
• Clip-on cover
• Recyclable packaging
Great new features
including Mathbox and QR Codes

Mathbox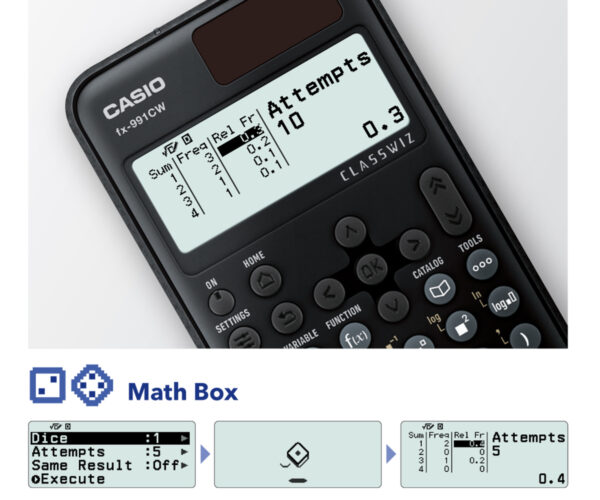 Simulation with Mathbox
Students can set the answer they predict, perfect for assisting students' self learning
QR Codes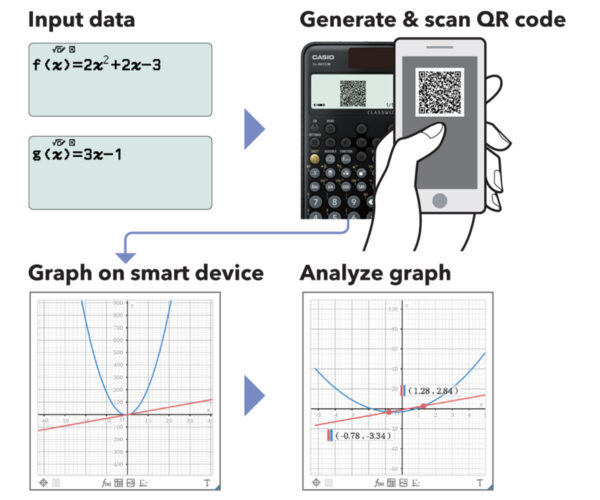 Display graphs through QR codes
QR code for input formulas can be generated, scanned and graph can then be displayed on a phone
Moving to New ClassWiz – Resources
New ClassWiz Scientific Calculator Range
New ClassWiz brings an intuitive and easy to access design and interface, alongside great new features that encourage learning and exploration. Easily to select calculator apps from the home screen, the much-loved natural textbook display, and new features such as Mathbox and QR codes – ensures new ClassWiz keeps all the things students and teachers love, but simply makes using the calculator even easier and more enjoyable.
Blog
Graphing technology
Scientific calculators
Exams
Curriculum
Classroom
Students