ClassWiz Emulator on ClassPad.net
Introducing New ClassPad
Your new web based emulator for ClassWiz calculators
How to register for a new ClassPad emulator.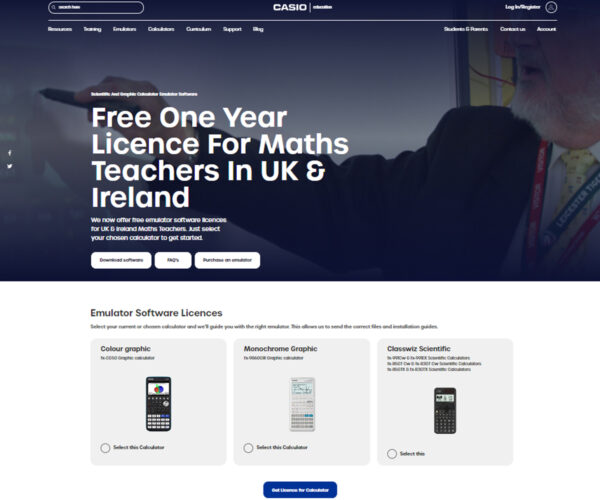 1. Request your emulator licence code
Register for your license code at https://education.casio.co.uk/emulators/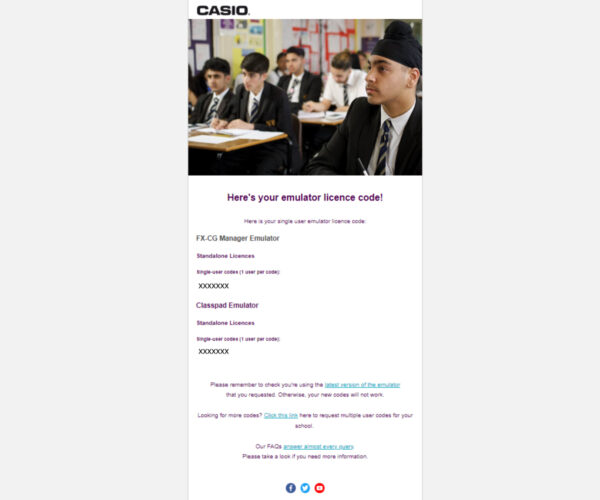 2. Issuing of license codes
Once you have applied you will receive an email with your license code. If your email does not arrive, please check your spam.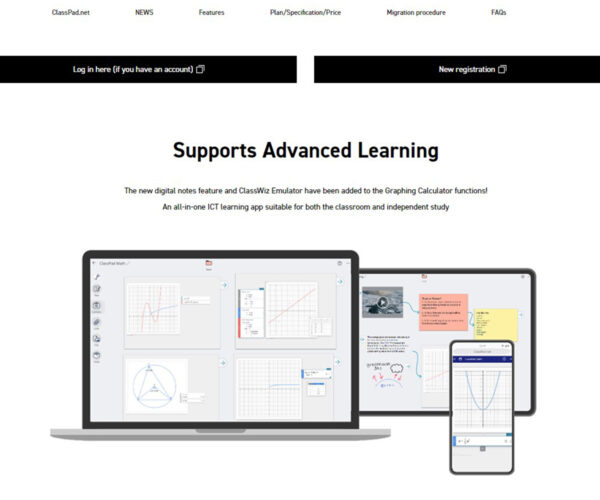 3. Visit ClassPad.net
You will need to register and activate your license code at https://classpad.net/intl/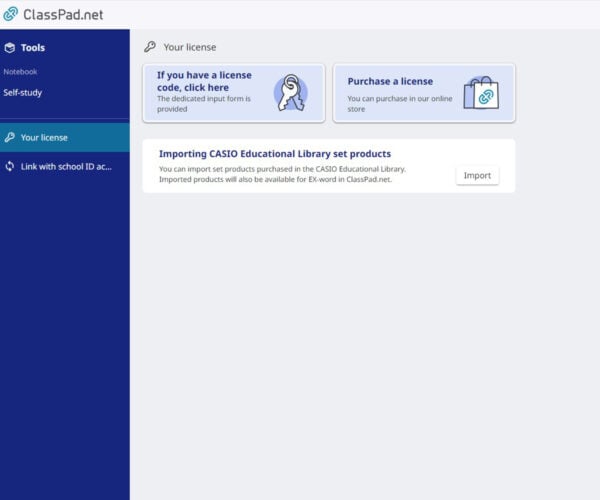 4. Register your license code
Register for a Casio ID and then click 'if you have a license code, click here'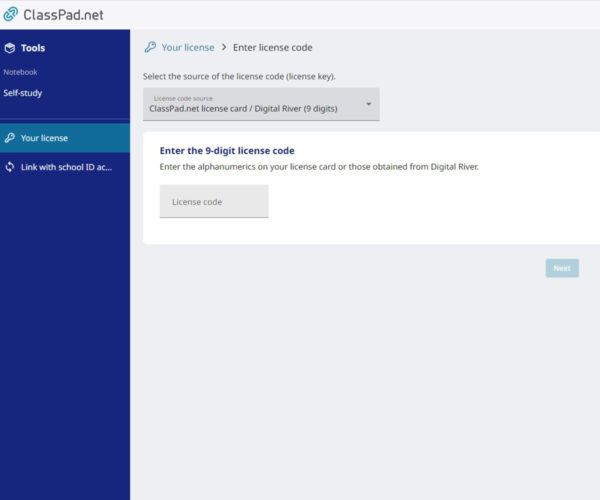 5. Enter your license code
Please enter your 9 digit license code as provided in your confirmation email.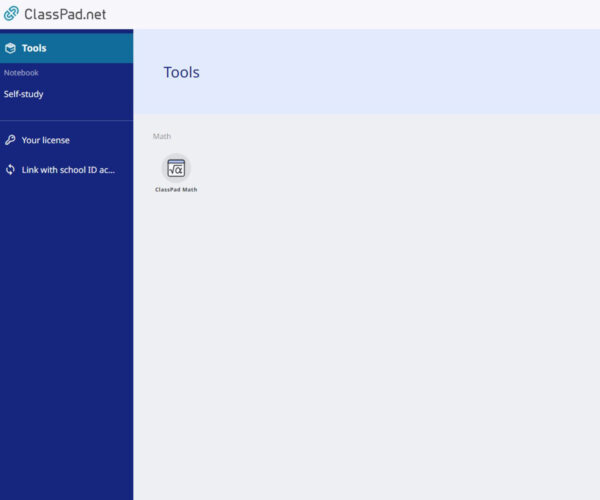 6. Here is ClassPad
UK models are:
●     New range: fx-991CW, fx-83/85GT CW
●     Outgoing range: fx-991EX, fx-83/85GTX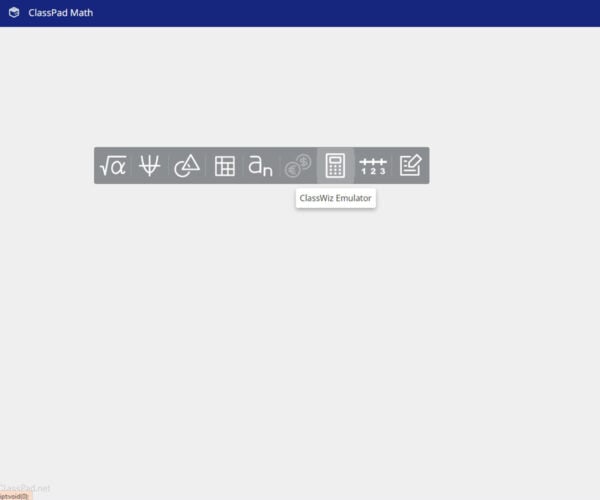 7. Access the emulator
Click anywhere and then click the calculator icon to access the emulator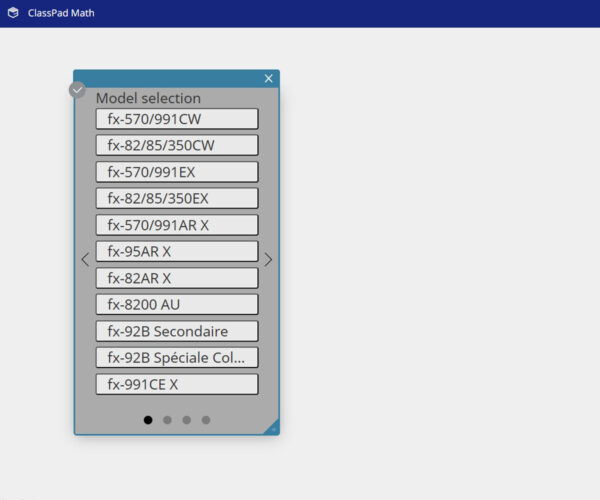 8. Choose your UK model
UK models are:
New models: fx-991CW, fx-83/85GT CW
Older models: fx-991EX, fx-83/85GTX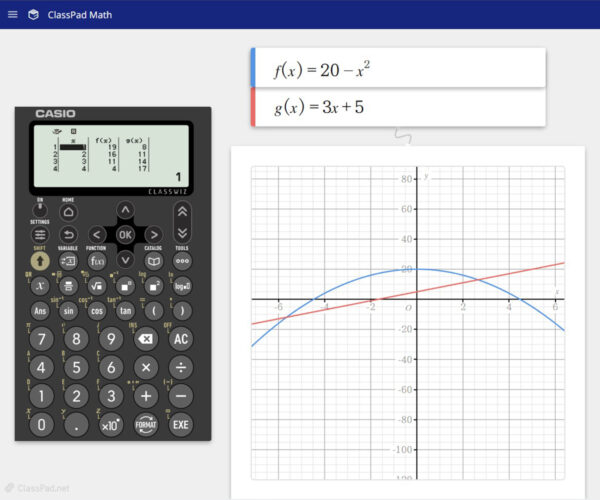 9. Enjoy your emulator and ClassPad
There's lots more we have to tell you about ClassPad, but for now we'll let you play around with the emulator. To register for news and updates on how to get more out of ClassPad please register below.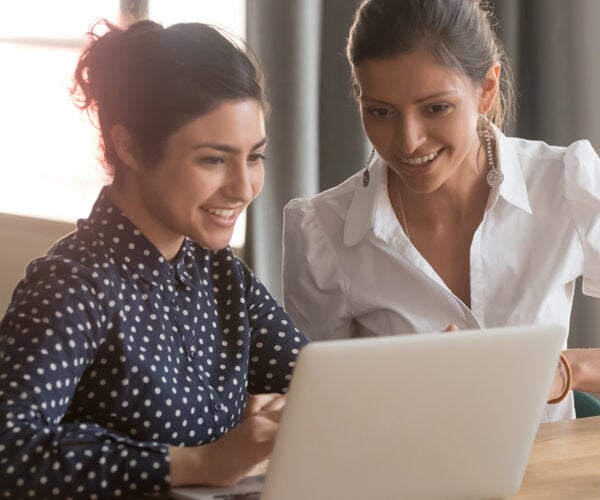 Download your calculator policy template
Our calculator guidance and policy templates are available for schools to customise and share with students and parents. Helping to avoid the complications of mixed calculator use in class.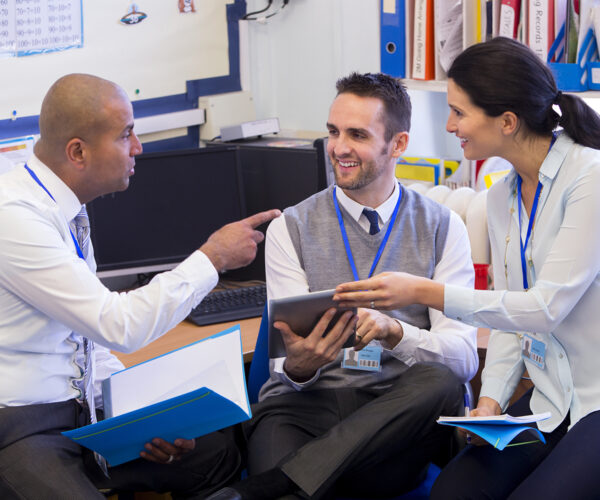 Supported pricing for UK schools
Casio provide supported pricing available for UK schools and educational institutions participating in our programmes.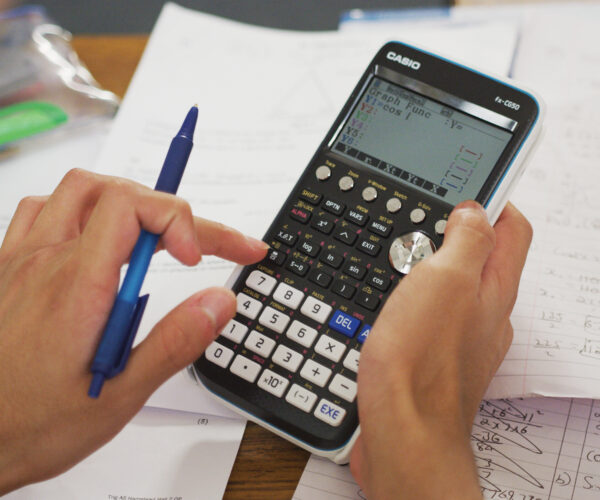 Are you interested in graphing technology?
We offer FREE induction training to schools to give an insight to popular functions of the fx-CG50. Designed so you will acquire key skills and gain confidence using the handset.