Ready to learn new tech skills in 2022?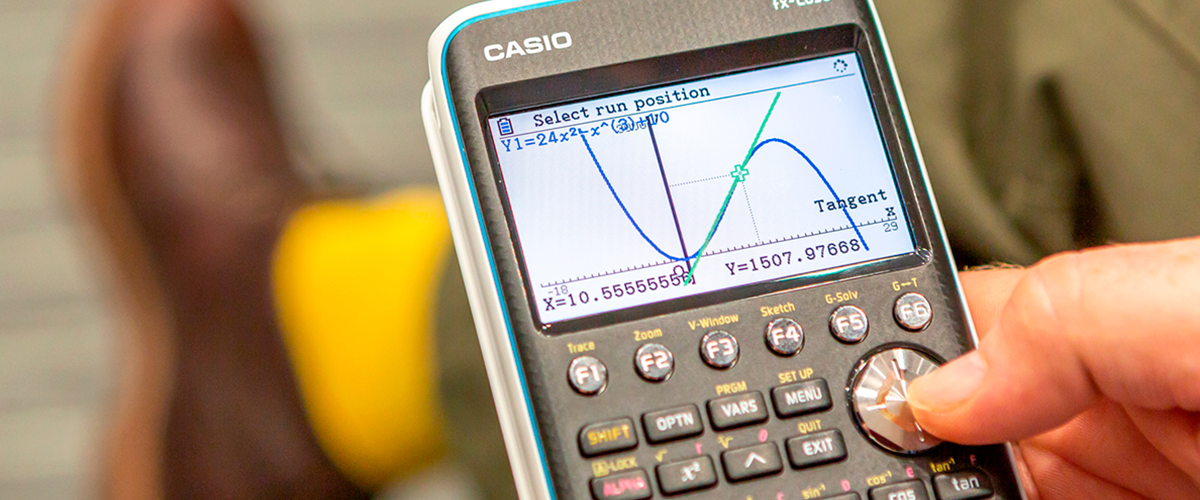 Ready to learn new tech skills in 2022?
Teaching with a graphic calculator adds a new dimension to your maths lessons. Discover the benefits of going graphic in your classroom.
We know a solid foundation in maths unlocks opportunities for your students; it opens doors for exciting careers in science, finance, design, and so much more. Using graphing calculators in the classroom empowers learning. Students are better enabled to experiment, stretch their understanding and learn at their own pace there's no need to tie maths lessons to 'when the computer room is available' anymore.
Why now's the time to go graphic
Graphic calculators help students link concepts by quickly moving between different visual and numeric representations. Although software can replicate the visual it can't easily represent the numeric. And, unlike graphing software, these benefits can literally be carried into the exam hall.
By bringing graphing calculators into your lessons, you can:
Boost the chances of A-level success for your students
Ignite student curiosity and grow engagement
Create a more exciting learning experience
Students retain information better in stimulating environments, so as a teacher, you'll find that your lessons are more productive when using graphing calculators.
Teachers choose the Casio fx-CG50
Teachers recognise the benefits of using the fx-CG50 in the classroom. One teacher shares how learners, who are less confident in attempting a hard problem, can visualise it when using the graphic calculator. It gives them an entry onto the problem.
With a Casio fx-CG50 graphing calculator, students can:
Plot and analyse graphs and their transformations
Build data charts and calculate statistics
Plot and evaluate probability distributions
Graphing calculators are the perfect fit for post 16 and secondary learning. It's why you'll increasingly spot the fx-CG50 in A-Level maths classes.
The Casio fx-CG50 is the graphing calculator of choice for more and more teachers and while it's incredibly user-friendly and packed with useful features, you need to be confident with it if you're going to use it in classes.
Master maths on the fx-CG50, with free online training
Make 2022 the year you master using the fx-CG50, with a free one-hour skills training session via Zoom. You can now access free online training for your fx-CG50 it's designed by teachers, for teachers and tailored for the teaching of A-level maths. When you take this training, you'll:
Grow your confidence in graphing technology
Integrate your teaching skills with calculator skills
Learn to inspire and empower your students on their maths journey
The fx-CG50 is easy to use; with free online training, you'll acquire key skills and gain confidence using the fx-CG50. The training focuses on using the calculator for learning maths in an A-level topic, using applicable A-Level question demonstrations which you can use in your next class.
The training focuses on:
Improving your confidence with the fx-CG50
Exploring the capabilities of the fx-CG50 to stretch your understanding
Solving problems with the fx-CG50
Casio will provide you with access to an fx-CG50 calculator and a suite of support materials to help graphing calculators become second nature. Armed with these new skills, you can provide your students with the foundation for success and opportunity.
Enrol now
So, what are you waiting for?
Whether you're already using the fx-CG50 or just getting started, you're sure to discover something new with our free online training.
Recommended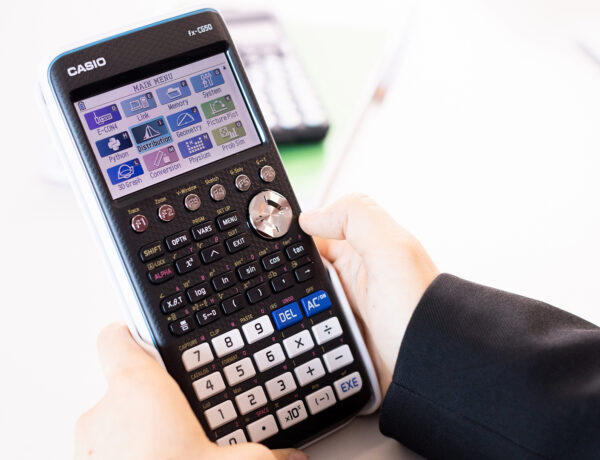 December 2023