Lockdown 3.0: How Teachers are Overcoming Technology Issues This Time Round

{{cta('d88679d7-313f-4313-9f9d-79e7f6171504')}}
Sometimes in life, we get thrown curveballs that we can't control. And, it's safe to say, this year we've been given our fair share of challenges to tackle.
Teachers, in particular, have had to adapt to some significant changes, very quickly, including blended learning, technological hurdles and more.
But every problem has its solution, and if there isn't one solution to the issue, then there will be things we can do to make life a bit easier.
Adapting to Blended Learning
Where would be now without Zoom (or Teams, Meet or our favourite software tools)? It's fair to say that video conferencing has exploded in the classroom in a way most of us wouldn't have expected this time last year. Without these tools, teaching during remote learning during lockdown would have been even more challenging.
But with the return to the classroom, it's become the new normal for teachers to have lessons that blend e-learning and face-to-face classes – often at the same time. Blended learning has many benefits. Students learning online usually have a greater sense of autonomy over their studies. For some students, blended learning supports them more than the classic classroom lesson setup. They appreciate that lessons aren't something imposed on them, but there to help them learn skills for their future.
Helping students to get the most out of blended learning relies on trying to ensure students at home (usually self-isolating) feel included in the lesson. More and more teachers have Zoom open on their desk, to share lessons with students at home. Keeping the webcam on and talking to both students in the classroom and at home, helps those at home feel more involved – even if it feels a bit unusual to start! Screen sharing using Casio emulator software means that students can follow along, which also gives them a visual cue to focus their attention.
But, although using a webcam is more of an inclusive approach, it's certainly not crucial, if you're uncomfortable with the idea. Using audio-only and engaging directly with the students at home will also help to promote a 'normal' teaching dynamic. Many students will be using their phone, rather than a laptop, so prioritising the most critical resources on any screen share is vital.
Getting to know the technology – Using tools to help.
Lockdown 2.0 has presented several logistical and practical challenges for both teachers and students. Firstly, teachers are not in their usual environment, which can be tricky to navigate. Teachers are swapping classrooms and moving around a lot more, as they transition between student bubbles. The set up in unfamiliar classrooms is always different; this means that teachers spend a lot more time looking for things and losing time.
With some students working from home and some in the classroom, this poses a few issues with set up. But it's nothing that can't be solved with a bit of trial and error.
For tech confident teachers, the barriers to entry are lower. They'll do their own thing and forge ahead.
But if you're not so tech confident, teaching behind a screen could feel very alien – made even harder when you no longer always have your own classroom. With some practice, and spending some time getting familiar with your tech, it means you can focus on teaching and not have to worry about your tools standing in the way.
We all know how vital cleanliness has become, but classrooms are a place where we need to be particularly careful. This means equipment like calculators can't be shared, without sanitising them each time. This results in a less collaborative learning environment in some cases. Using tools like Casio emulator software bring that engagement back to the classroom – whether in person or online.
Casio emulator software runs on your PC (or Mac), and allows teachers to demonstrate calculator functions to the whole class, no matter where they are. Supporting students learning from home during lockdown is a challenge but using Casio emulator software helps tackle this by ensuring they get the full learning experience, even when working from home.
Some of the main learning benefits of using Casio emulator software are:
Casio emulator software allows teachers to explain new material using a projector easily – this creates an inclusive learning environment.

Students can learn more effectively, the software performs and displays operations in the same way as students' calculators, meaning they don't have to spend time learning new processes.

Casio emulator software also provides a more collaborative approach to learning, as problems can be worked through as a group on a large screen.
What do students think about the Casio emulator software?
Casio spoke to Rahul, a year 13 student at Hamstead Hall Academy, Rahul said:

"Tech makes lessons more engaging and lets students go at their own pace. Lessons, where the teacher teaches from the front of the class, means they set the pace, but technology allows us to set the pace."
Preach this one – Encourage students to use the same calculator.
For both teachers and students, using the same calculator across the board is vital to making lessons seamless – especially with the additional challenges we're all facing right now. 43% of GCSE teachers surveyed in England & Wales said they experience difficulties when teaching a class using mixed calculators.
And, it's even more critical when students use graphic calculators that they have the same model. It's hard for teachers to support students if they're not familiar with the calculator, especially if they have different buttons and menus.
Lockdown adds an extra layer of complexity to teaching. But trying to teach classes that all use different calculators doesn't need to add to the list of challenges. Teachers can avoid the complications that come with teaching classes using mixed and deficient calculators – and enjoy the benefits of teaching students who all use the same model.
So, with these few points in mind, we know that learning in lockdown isn't an exact science. The perfect balance will come with trial and error and accepting that this isn't 'normal,' but we're doing our best. With the right set up and a positive approach, you'll be on your way.
{{cta('d88679d7-313f-4313-9f9d-79e7f6171504')}}
Recommended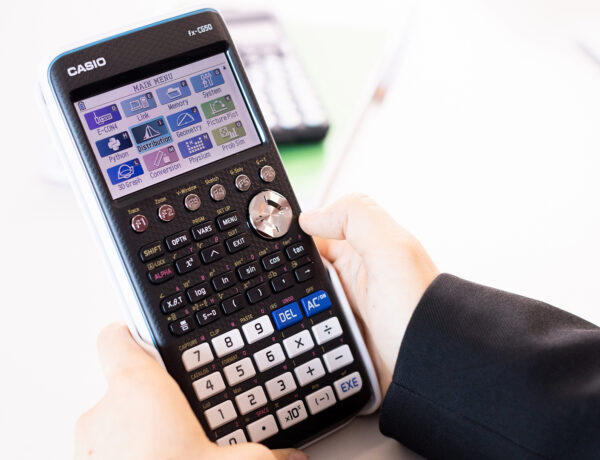 December 2023