Lessons learned in an evolving teaching environment

Lessons learned in an evolving teaching environment
As we look back at the end of another school year, it's an opportunity to reflect on what has remained an evolving and sometimes difficult period.
There've been challenges, for sure, with teachers and students continuing to adapt to new methods of learning and returning to classrooms. But there've been plenty of positives and certainly, some experiences that can help schools improve in the future – particularly when it comes to using technology in the classroom.
Bringing forward the best from online and classroom learning
There's no doubt that as schools started to reopen, some teachers and students were keen to return to the way things had been before Covid. But as this year has proven, there are some exciting opportunities to bring in new approaches and the best practices developed through online and blended learning – especially ones which have improved teaching and learning outcomes.
It includes small steps, like using the interactive board and adding notes to slides so they can be shared, instead of using traditional whiteboards. Or it could be continuing to share resources on Google Classroom or Teams, like website links or emulator screenshots for students to explore at home. Teachers can use external websites to demonstrate and share information in a classroom environment. In maths lessons, for example, tools like the emulator provide a more immersive experience for students. Melios Michael, Head of Maths at Hamstead Hall Academy has found using emulators extremely valuable, his students can follow along and work together to solve problems
Of course, no one school, teacher, or student is on the same journey, and it's important to do what makes sense in each circumstance. But now is an ideal time to include more visual and interactive elements, like regularly using the emulator as part of lessons.
Equipping the digital classroom
Ideally, technology like graphic calculators isn't something reserved only for later Key Stage students but becomes introduced earlier rather than later.
It means students become familiar with the technology early. When they come to carrying out more advanced functions and focusing on the user application of technology, they're already used to having the devices and can concentrate on getting the most out of them. James Davis, from Newstead Wood School uses graphic calculators in most of his lessons. Although he does not mandate the use of a graphic calculator, his students have seen the benefits meaning the majority choose to the calculator.
For instance, when students have a graphic calculator on their desk, it means it's easily available at any point that you feel it's a good opportunity for students to explore a problem further or to engage them by asking for a quick-fire answer. Effectively, then, the technology supports students to unpack the why behind how something works.
Supporting exam preparation with graphic calculators
While exam times are stressful for students, they can also be difficult for the teachers tasked with preparing students.
When rushing to prepare students for the exam, it's easy to focus on the what and how rather than the why – it becomes a case of ticking off topics quick to cover everything. But then you have to do revision or even cover the subject again.
The graphic calculator can come into its own here, as it's an effective way to reinforce learning with clear visual representations. This learning could be achieved with pen and paper, but that's very time-consuming. If the lesson goes deep into another topic, but half the time is spent preparing graphs, it distracts from the main purpose.
The added benefit of regularly using the calculator to support learning is it ensures students build confidence with the handset, so they're ready to use it in the exam itself. To support this, teacher development and training with the technology are hugely important, and it then can become a natural extension of what teachers are already doing with students.
Opportunity to take forward the positives
Ultimately, as we look back on another challenging year and forward to the next academic calendar, there's an opportunity to take forward the positives from blended learning approaches and embrace the improvements introduced through online and tech-based learning.
If you're starting to look ahead and prepare for the next year, we provide a variety of free skills training sessions for teachers, run by a dedicated team of teaching experts. We also have our range of insightful resources to help support you in the classroom.
Recommended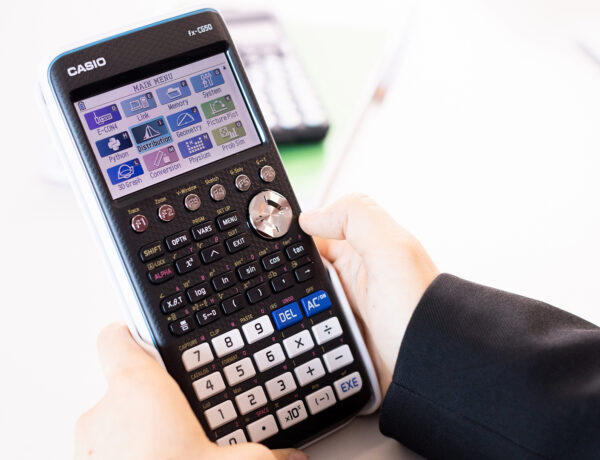 December 2023