How to Support New A-Level Mathematics Students

How to support new a-level mathematics students
The step up to A-Level mathematics from GCSE is a big leap for most students, and success at this stage is partly about ability and a desire to study the subject. But there is also a lot that teachers do to encourage students to get into good routines and build confidence right from the start.
We spoke with James Davis, Head of KS5 Further Mathematics, Newstead Wood School to discuss what he does to support his students at the start of a new A-Level year and share his advice for setting students up for success.
Building good foundations right from the start
It's no surprise, but success at A-Level comes down to consistent, solid effort right from the start of the year and ongoing for the duration of the course. There is a huge correlation between the effort students put in now, the study habits they develop and the overall results they achieve. Getting these established and part of every student's routine is a real focus at the start of A Level studies.
One of the approaches Davis recommends for mathematics teachers is introducing exam practice questions into every lesson. The aim is to build familiarity with the exam question formats and requirements.
Every lesson begins with a starter set of past exam questions. They might be easy at this stage, but they are all past exam questions. Then, after working through the questions, share the mark scheme to get students used to the expectations set by the exam boards. This daily practice results in 10-20 minutes of exam questions, five days a week. Over two years, that's an awful lot of past paper questions they've done by the time they get to the A-level exam. Regularly seeing the questions removes the fear because students are familiar with the formats by the time the exams come around.
Additionally, he shares how important it is for students to at least match lesson time with an equal amount of time outside of lessons working on mathematics, which means at least five hours of additional practice for five hours of lesson time. Setting these guidelines makes it clear to students' what time they should spend outside the structured lessons, and it also provides a benchmark for what is needed for success.
Introducing the calculator technology
Calculators play a much bigger role in the classroom at A-Level than GCSE. As students build a deeper understanding of the functions and how they work to solve problems, they need to be confident enough to carry this understanding into exams. Alongside good study habits, getting students up to speed with their calculators will ensure they have this confidence.
One technique to introduce the technology early and often is to start the year with topics that lend themselves to teaching with the calculator; for example, in statistics, if you're calculating means and standard deviation, show students how to use the calculator effectively there. The benefit here is the calculators become natural supports for mathematics teaching right from the start, rather than being seen to be held back until later in the year.
Your school may mandate a calculator, recommend a particular model, or offer students free choice. To help you communicate calculator use in your school, Casio has developed some calculator policy templates for you to share with students and parents to reduce the problems caused by using poor quality and mixed calculators. You can customise the templates for your school and the level of control you require.
Providing support at a school level
In addition to the work done with your students in the classroom, there are also steps to explore at a school level. There's potentially extra funding* available for mathematics A-Levels, with information on the AMSP website https://amsp.org.uk/. It's also important to ensure the school leadership knows the options and then looks at the teaching time based on the available funding. Schools can also encourage that out-of-lesson- mathematics practice by exploring more structured options at the school level to ensure students use their study periods effectively. Additionally, most parents are very supportive; involving them early on to communicate the expectations and bring them in if any problems can help smooth the path during the early stages.
By half term, students are usually settled with good rhythms with their A-Level mathematics studies. Spending the time to build the good study habits they'll need to succeed ensures that as their studies progress, they already have the foundations they need.
* Link to extra funding information: https://amsp.org.uk/leadership/funding#:~:text=Now%20when%20students%20study%20A,required%20for%20their%20other%20subjects
Recommended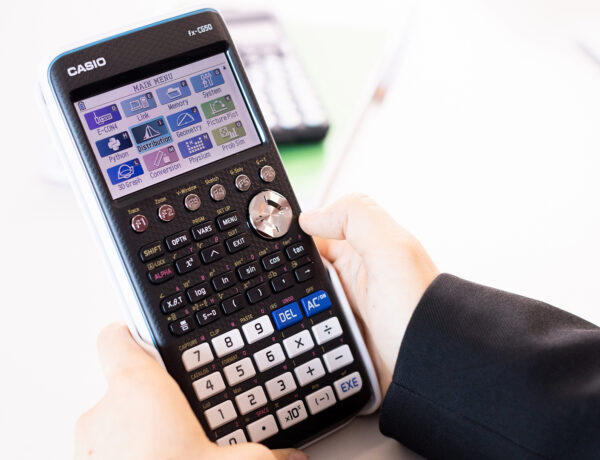 December 2023