Maths Lessons Made Easier with Emulators

id you know that your Maths lessons can now be made that little bit easier for you and your students? Casio calculator emulators operate and look exactly like the calculator that you're used to, but the emulator runs on your computer. Using Casio calculator emulators, teachers can share their screen with students, helping to teach lessons in the classroom and remotely.
We visited Hamstead Hall Academy in Birmingham, who used Casio calculators emulators to support their learning and enrich their Maths lesson. We spoke to a handful of the staff and students to discover how our technology enhances students learning and improves collaborative learning in the classroom.
Below is just a snapshot of some of the conversations we had on our visit.
Firstly, let's talk about some of the reasons why you might use Casio calculator emulators
Casio calculator emulators allow teachers to explain new material using a projector easily; this allows the whole class to work collaboratively together, viewing the same screen. Students can learn more effectively because the software performs and displays operations in the same way as students' calculators, meaning they don't have to spend time learning new processes. The emulators also provide a more collaborative approach to learning, as problems can be worked through as a group on a large screen.
A teacher's opinion, using Casio technology to enhance learning
We initially spoke to executive principal Jonathan Mortimer about Hamstead Hall's overarching strategy for education technology procurement.
Mr Mortimer explained, "We used action-based research. We try new technologies out and if it's enhancing lessons, producing a benefit and we can identify key transferable aspects, then we upscale. However, technology doesn't automatically make lessons more effective; it's about how you use it and how you deploy other resources."
This conversation showed that technology is not a complete answer. But using technology to enhance the broader learning approach can be useful for students and teachers and help engage in the classroom.
A students opinion on technology in the classroom
Casio also spoke to Rahul, a year 13 student at Hamstead Hall. We asked Rahul about the sorts of benefits technology bring to lessons, he said:
"Tech makes lessons more engaging and lets students go at their own pace. Lessons, where the teacher teaches from the front of the class, means they set the pace, but technology allows us to set the pace. I like it as there's a lot more you can do with technology, and it gets you taking part, being more proactive".
Improving the classroom experience with Emulators
We caught up with Melios Michael, head of Maths at Hamstead Hall. Melios explained that using the emulators of Casio graphic calculators means students can work through problems on their laptops while also sharing their workings and answers with the rest of the class.
Moving Forwards
Melios gave us an interesting piece of insight into the direction he thinks the teaching community should be heading in. He explained that the teaching community shouldn't focus on engagement alone, but on generating the right kind of interactions.
Melios also describes how technology can go beyond merely creating engagement and create a positive working relationship. He says, "You don't just want to be running after captivating students all the time. It's about making those lessons more effective and interacting with students to form a good working relationship."
Hamstead Hall Academy has found Casio calculator emulators extremely valuable, supporting their learning environment and allowing students to set the pace of their learning. If this blog post has sparked your interest, find out more about Casio calculator emulators and their capabilities here.
Recommended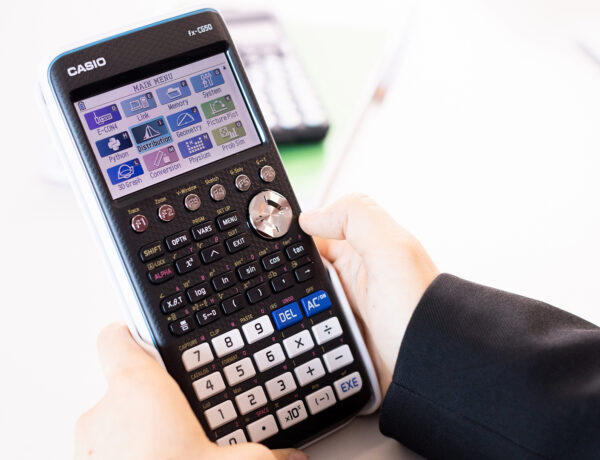 December 2023