7 reasons why you need a Casio emulator in your classroom

7 reasons why you need a Casio emulator in your classroom
Teachers love Casio calculator emulators because they make maths classes simpler and more effective. Let's find out more.
Casio calculators emulators are the calculators you know and love. But, rather than being a little black box, they run on your classroom computer. When you run an emulator, you can share your calculator screen with your students, so they can see exactly what they need to do.
Here are seven ways Casio emulators revolutionise the way you teach maths.
1 Emulators enhance collaboration
With an emulator, you can display your calculator screen to your entire class. That means your students can discuss what they see together – and work together to solve problems. If some students can't solve the problem immediately, emulators help you get them back on the same page.
2 Emulators improve student engagement
Students prefer it when you show them rather than tell them. Seeing your calculator screen and seeing how you solve problems is much more engaging than having you tell them, or working through a textbook. It's much more likely that they'll retain that knowledge.
3 Emulators enable demonstration modelling
If you're trying to explain a potentially tricky mathematical concept, you could do it on a whiteboard. But, it's much easier for your students to follow if they can see your calculator. With an emulator, learning suddenly becomes more effective.
4 Emulators support blended learning
In today's teaching world, you have to be prepared for anything that includes teaching over video link at short notice. The good news is that emulators work just as well on a video call as they do in your classroom.
5 Emulators give you your time back
When your students can actually see your screen, very little gets lost in translation. This makes it much faster to explain mathematical principles or how to solve problems. It gives you valuable time back to challenge your students who have grasped the concept and support those that need it the most. What are you going to do with those extra minutes?
6 Emulators encourage students to learn from each other
There's nothing better in the classroom than watching students confidently explain how they came to the correct answer. Share your emulator with your students and let them share their ideas and solutions.
7 Emulators help students get more from their calculators
Casio calculators are packed with features that your students may not know about straight away. With an emulator, you can show them exactly what they need to do to solve specific problems. Emulators enable a better understanding of how calculators work and how they can be effective in the classroom and exams.
Grab your emulator today
So, what are you waiting for? It's time to take your maths lessons to the next level with a Casio calculator emulator.
Teachers in the UK and Ireland can request a free Casio emulator licence for use in classrooms. The free licence lasts for a year, for demonstrating the calculator and preparing activities.
Visit the emulator page of the Casio website to find out more.
Recommended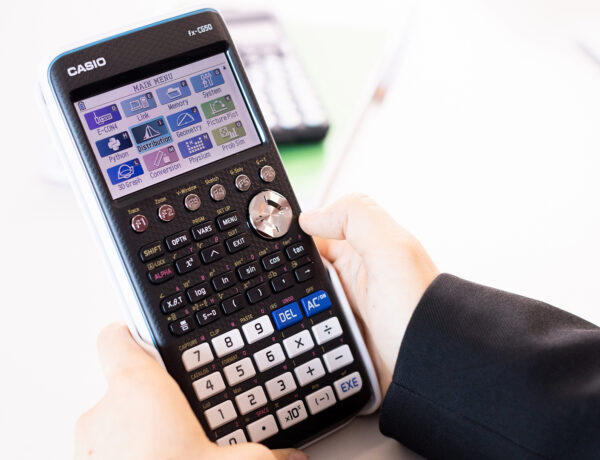 December 2023