Go back to school with the right calculator for you

Go back to school with the right calculator for you
The summer's almost over and it's time to return to school. You've got new uniform and shoes that fit, but what about your calculator? Let's find out more.
Whatever school year you're going into, there are so many benefits to having a good calculator for your maths classes. Calculators don't just give you answers; they help you gain a deeper understanding of the principles of mathematics. They also support and improve your mental and written maths.
Teachers like it when all their students have the same calculator, as it saves time and levels the playing field. Also, 88% of teachers recommend Casio scientific calculators as they have all the key functions, the latest display technology and the highest build quality.
So, let's check that you have the right Casio calculator for the next stage of your school career.
Year 7
If you're starting in Year 7, you need either the Casio fx-83GT CW or the fx-85GT CW. Recommended and approved for Key Stages 3 & 4, the large Natural Textbook Display shows mathematical expressions like roots and fractions as they appear in your textbooks which increases comprehension because results are easier to understand.
GCSEs
You've reached Year 9 and you're starting your GCSE Maths syllabus. To cope with the new concepts you're going to learn, you need to upgrade your scientific calculator. But don't panic; Casio has got you covered.
It's time for the Casio fx-991CW the most advanced scientific calculator on the market today. The fx-991CW can deal with anything you throw at it, including calculus, probability distributions and equations. Of course, you're OK to bring in your fx-991CW into your GSCE or National 5 exams.
More schools are also implementing the fx-CG50 for GCSEs which is great if you think you might go further with your maths after your exams, as this covers A-level & Highers as well. To learn more about the examination mode and requirements.
A-Levels
For students making the step up to Maths A-Level, Casio brings you its most state-of-the-art calculator the fx-CG50.
The CG50 is quite simply the most advanced graphic calculator approved by UK exam boards. Whether it's GCSEs, A-Levels or further education, the fx-CG50 is the perfect fit.
With the CG50, you can plot and analyse graphs and their transformations, plot data charts, calculate statistics, calculate and visualise probability distributions, even plot and solve graphs in 3D and that's just the start.
The fx-CG50 also comes with Python built-in. Python is the programming language used to develop search engines, social media platforms, robots and more. It encourages algorithmic thinking and appears in modern computing textbooks. If you're into coding, you'll love the fx-CG50.
But, while its power and potential are awesome, the fx-CG50 is still simple to use, with a user-friendly icon menu, function keys and an interactive format. Its high-resolution screen is exceptionally clear; handy when you're interpreting complex graphs.
Grab your Casio calculator today
From the beginning to the end of your school career (and beyond), the Casio family of scientific and graphic calculators can help you better understand mathematics and achieve the results you deserve. All you need to do is make sure you've got the right calculator for your stage of learning.
So, what are you waiting for?
Recommended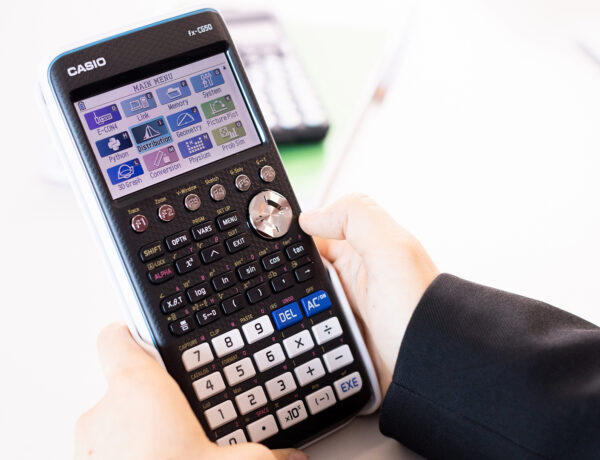 December 2023